When it comes to baking a really good sugar cookie, the cookie is only half the battle! You need the perfect sugar cookie frosting recipe to go on top!
Sugar cookies have always been a favorite of mine, but the frosting…well, that's something that I can sometimes do without. A lot of the time, it's just too sweet, isn't it? I call it 'icky' sweet and it makes my belly hurt.
Since I've been doing this whole Christmas in July thing, it seemed like the perfect time to bake a few new sugar cookie recipes. And that got me thinking…a sugar cookie isn't as good without the frosting, but the frosting can make or break the deal (and my belly), so I knew I had to come up with a really good sugar cookie frosting recipe, one that was tasty and balanced.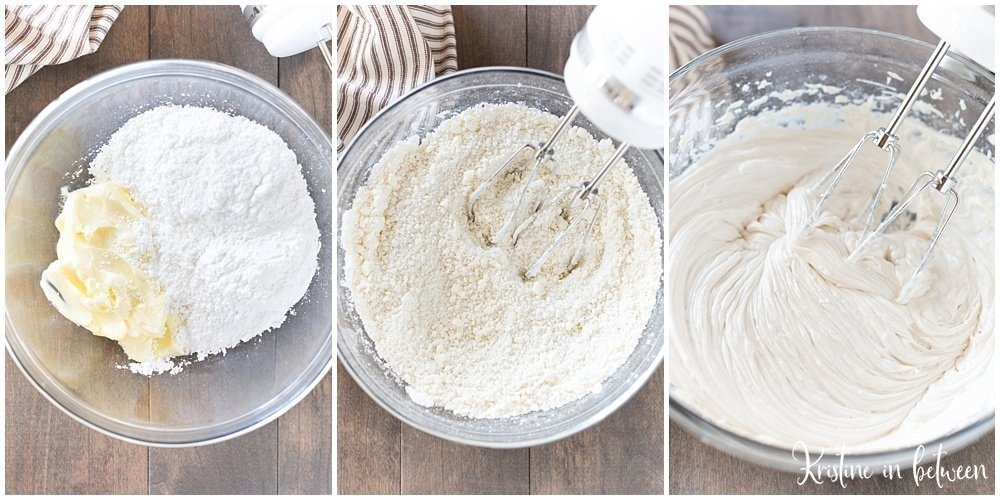 After making several (and I do mean several) batches of frosting, I've nailed it! I've finally found the best sugar cookie frosting recipe! And you'll love it, it's super-duper easy to make and it conveinently makes just enough to frost about two dozen cookies, which is the same amount that most of my recipes make!
To whip this frosting up (quite literally), you just cream the butter and powdered sugar together until they're crumbly, add the extracts and the milk (slowly) and continue mixing until it's light and fluffy. Boom done!
Add some food coloring if you want to, or just leave it white and add pretty sprinkles, but either way, it's the perfectly sweet topping for sugar cookies!
Things that make this the best sugar cookie frosting recipe:
It's the perfect amount to frost two dozen cookies without having tons left over for eating.
With both vanilla and almond extracts in the recipe, the flavor of the frosting is well-balanced. It's flavorful, but not 'icky' sweet. Neither the vanilla or the almond are overpowering.
Adding a little sea salt helps round out the flavor of the frosting, giving it that sweet and savory component that's truly irresistible.
You can make this frosting thick or thin, depending on your preference.
So there you go my baking friends, a real winner in the sugar cookie frosting recipe department! I challenge you to give this recipe a try with your next batch of sugar cookies, it's so good I'm pretty sure you'll never want to make any other one!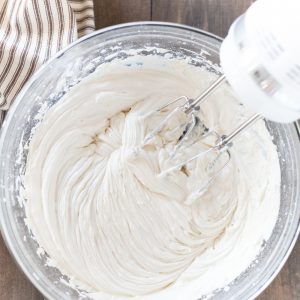 Sugar Cookie Frosting Recipe
This is the best sugar cookie frosting recipe. Smooth and sweet, perfect for topping those sugar cookies!
Print
Ingredients
1/2

cup

unsalted butter, room temperature

4

cups

powdered sugar

1

tsp

vanilla extract

1/2

tsp

almond extract

1/8

tsp

sea salt

1/4

cup

milk
Instructions
In a medium bowl with the use of a hand mixer, cream butter and powdered sugar until crumbly.

Add extracts, sea salt, and 2 TBS of the milk and mix on low to medium speed until light and fluffy.

Continue to mix on medium to high for 2-3 minutes. Add remaining milk, 1 TBS at a time, as needed to achieved desired thickness.

Add a few drops of food coloring to color frosting if desired.
Notes
*Frosting may be separated to create several different colors from one batch.
Nutrition
Serving:
1
serving
|
Calories:
114
kcal
|
Carbohydrates:
20.1
g
|
Protein:
0.1
g
|
Fat:
3.9
g
|
Saturated Fat:
2.5
g
|
Cholesterol:
10
mg
|
Sodium:
40
mg
|
Potassium:
4
mg
|
Sugar:
19.7
g
These traditional
cut out sugar cookies
are the best recipe I've found! They go just perfectly with this buttercream frosting!