Easy Pecan Snowball Cookie Recipe
This post contains links to affiliate websites and we receive a small commission for any purchases made using these links. As always, we appreciate your support!
This is the very best easy pecan snowball cookie recipe right here. The cookies are light, and buttery, and so simple to make. They'll become one of your favorite holiday cookies, if they aren't already.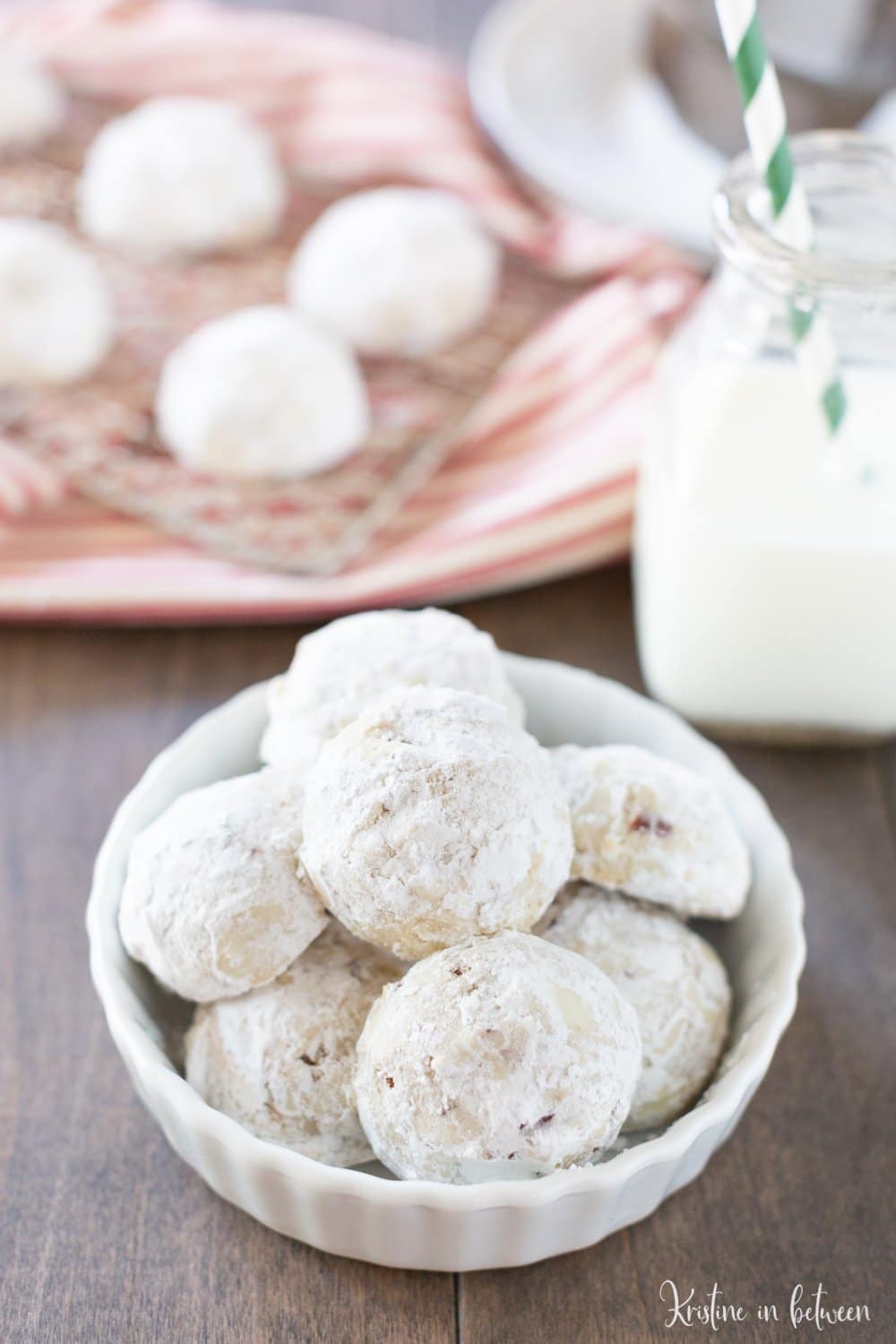 More than just a Christmas cookie
You may know these as Mexican Wedding Cake Cookies, Russian Tea Cakes, Snowball Cookies, Pecan Snowball Cookies, or Snowdrop Cookies, but they're all about the same butter-based, nutty, powdered sugary little cookies or little-balls-of-pecan-yumminess, as I like to call them.
This recipe is so simple, you'll want to make them all year round (*cough, cough* like me).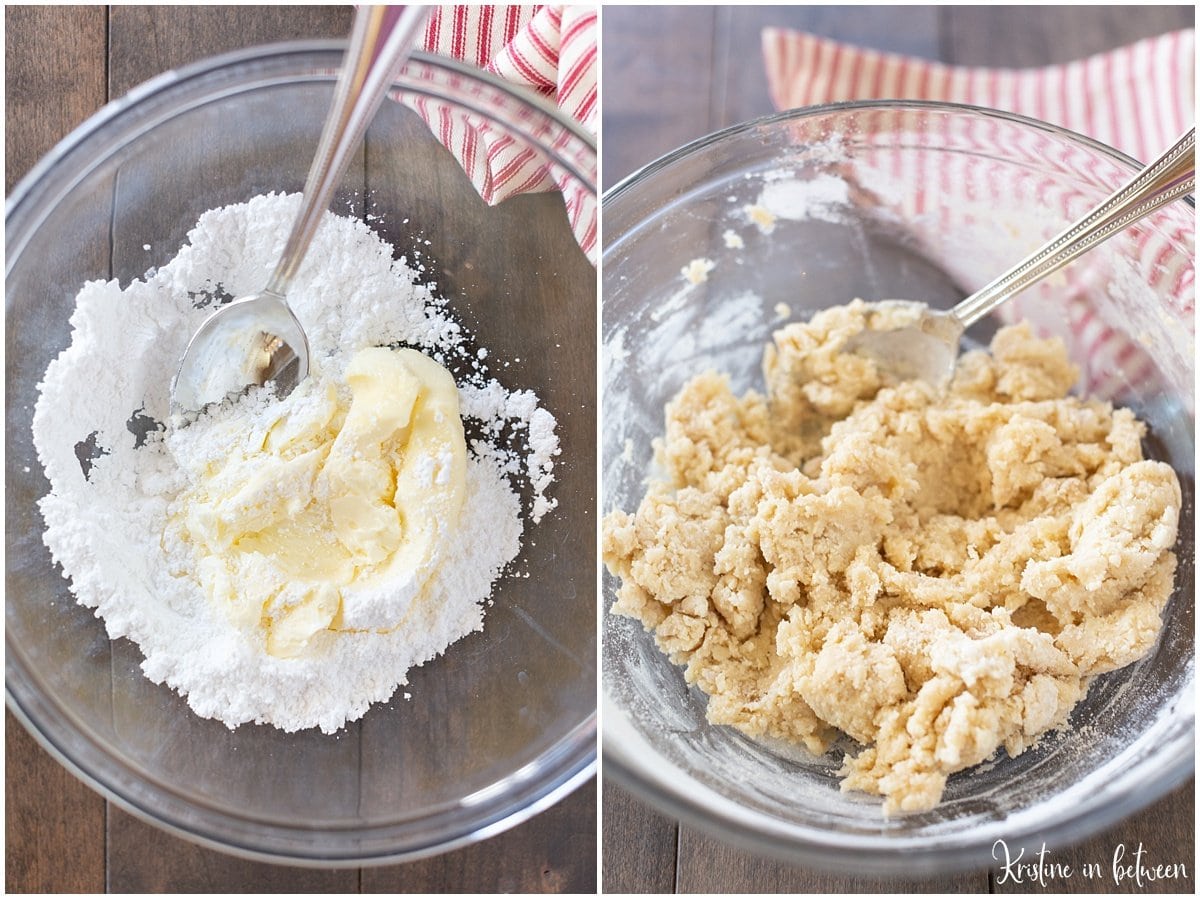 Let's make the cookies
Start by creaming the butter, sea salt, and powdered sugar until the powdered sugar is well incorporated and a dough forms.
Add the vanilla and continue mixing for another minute or so.
Add the flour slowly while continuing to mix the dough. A dense, crumbly dough will form.
Lastly, fold in the finely chopped pecans. The smaller the pieces the better here.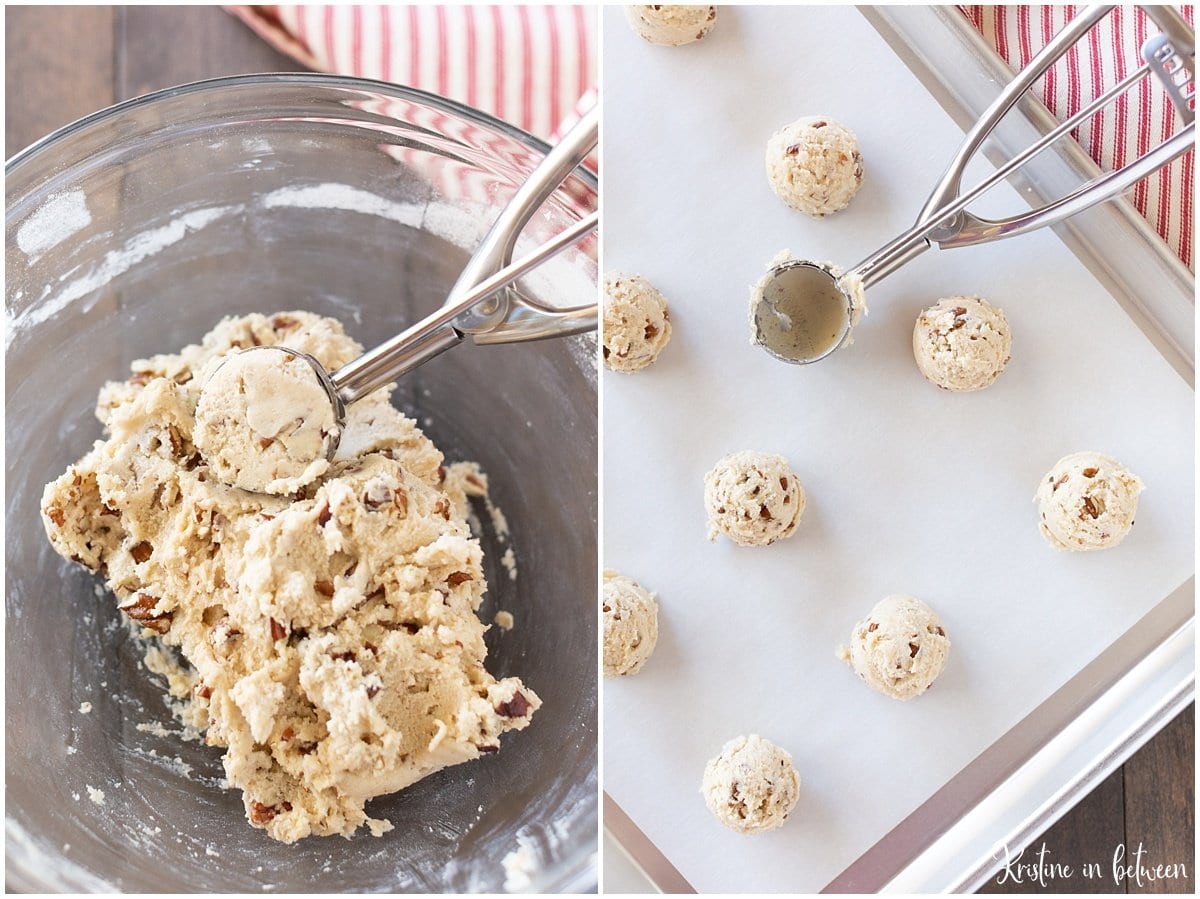 Then scoop the cookies out, and place them on a lined cookie sheet to bake. No need to roll these with your hands, unless you really want to. Just scoop 'em and plop 'em.
An important note about the dough
This is a very dry and crumbly dough; this is what we're looking for. If the dough is too wet, the cookies will spread out during baking.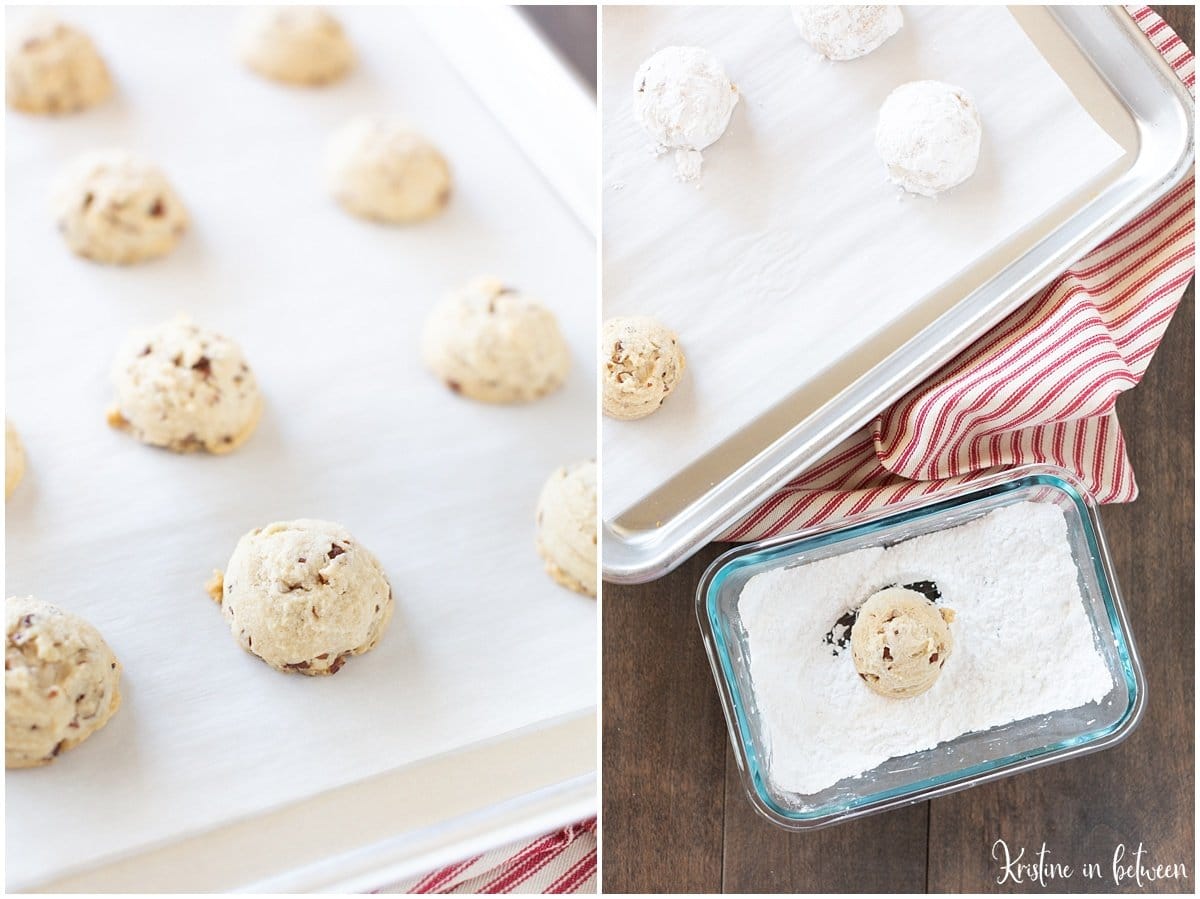 After about 10 minutes in the oven at 350 degrees, the cookies will be barely brown on the bottom and ready to come out.
Once they're completely cool, a quick roll in some powdered sugar will finish them off!
Why this is the very best easy pecan snowball cookie recipe
This is a small-batch recipe, so you won't have an excess of cookies to consume (unless, of course you want to – then see #2).
You can easily double the recipe to make an even 4 dozen cookies.
There is no rolling 'required' for this recipe – just mix, scoop, plop, and bake. However, if you want your cookies to be perfectly round, you can always hand roll them prior to baking them aka the old-fashioned way.
The cookies need to be completely cool before rolling them in powdered sugar or the powdered sugar will melt and become sticky.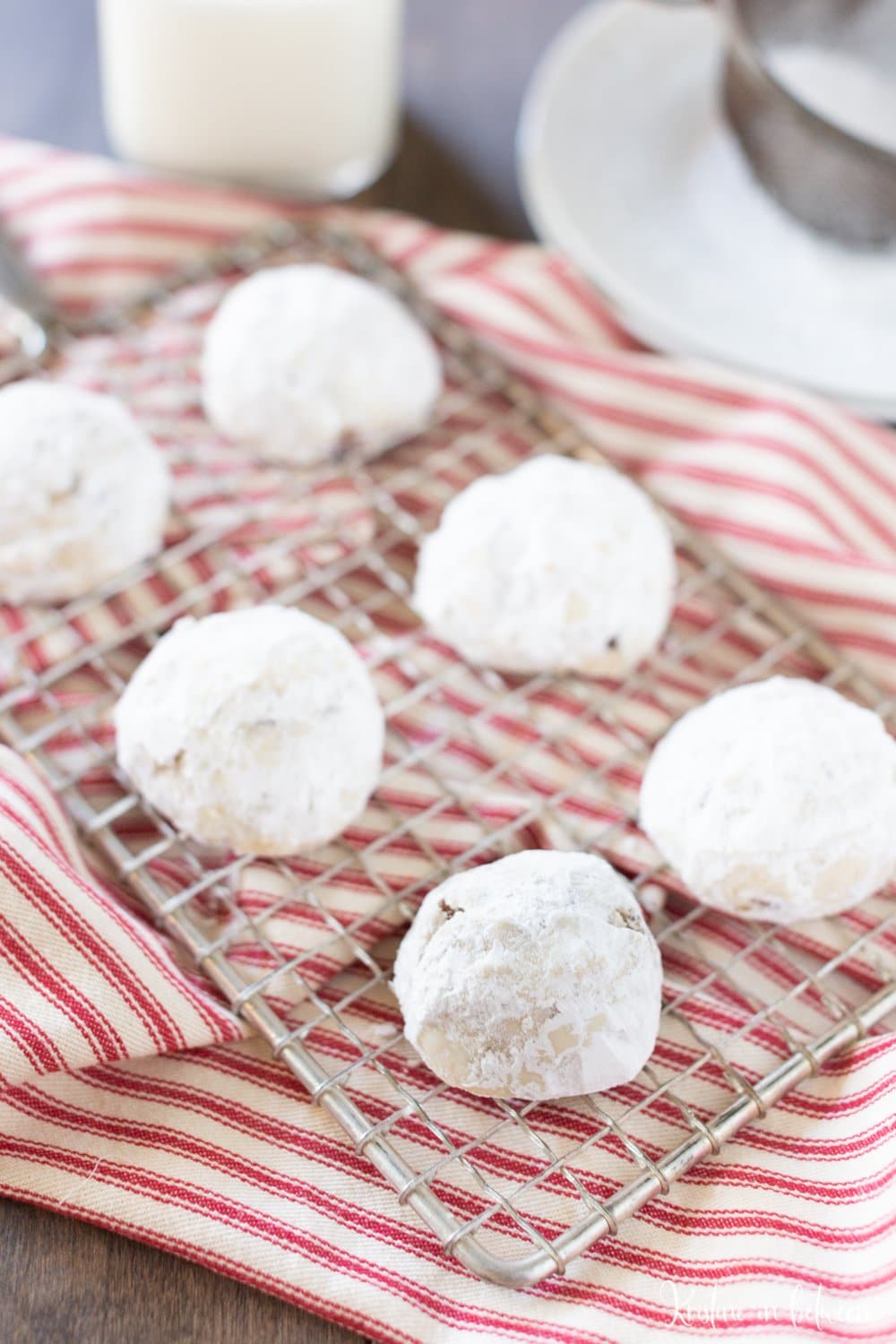 On a personal note…
Let me wrap up this post with a little story about these cookies, because it's a special one – in honor of my Dad ❤️.
Pecan snowballs were always his very favorite Christmas cookie. He could eat a whole batch on his own (yes, all 18!). And because of that, he was very protective of these cookies when they were around.
I clearly remember the look on his face when I'd go to grab one from the paper plate on the kitchen counter that was covered in wrinkled up, tattered tin foil (because he'd been in and out of them a zillion times already). It was a look like, "hey Tine, are you sure you want to do that?" with a hint of a smile on the corners of his lips.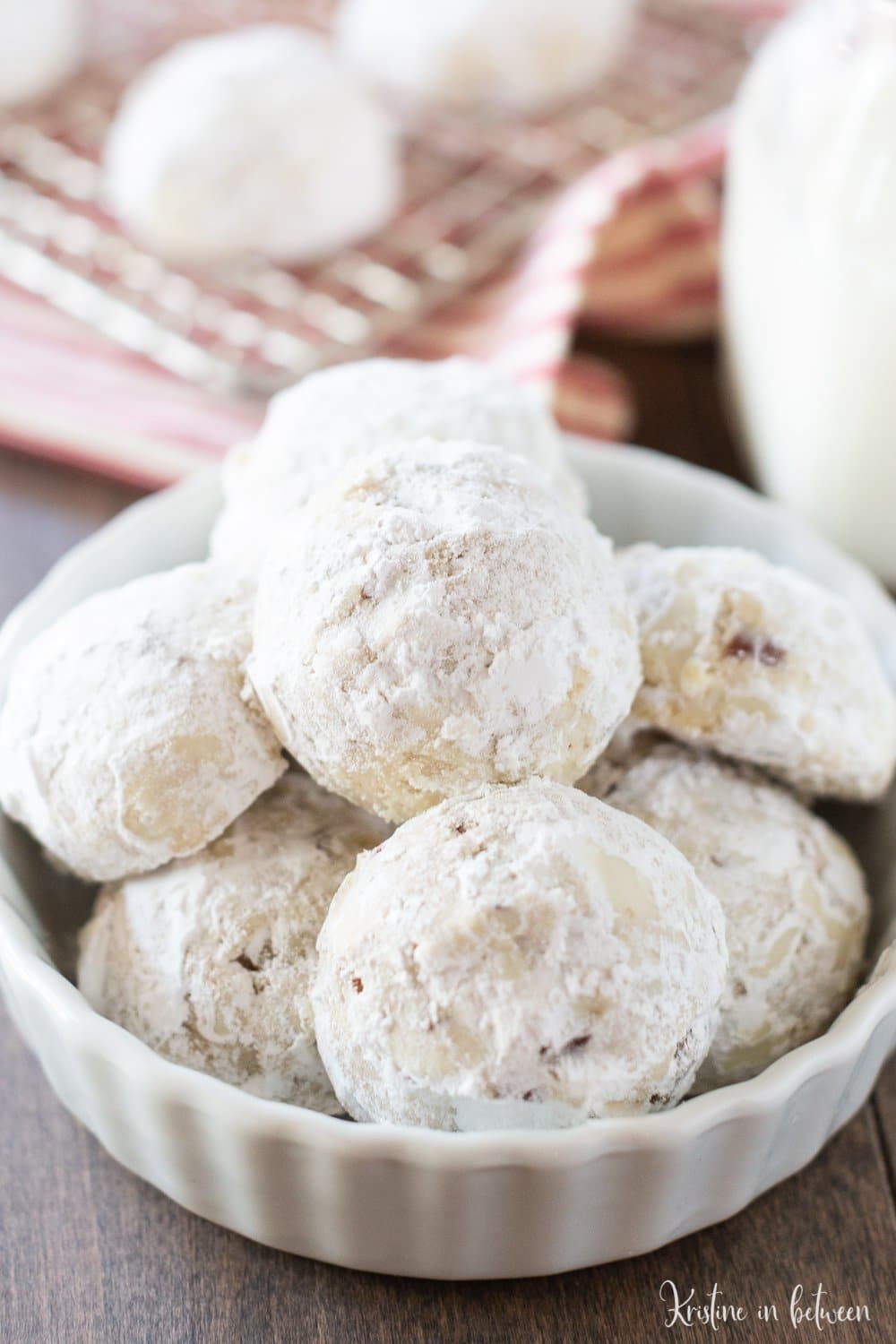 My response was always "yep, Dad, I'm sure!" I'd grab a cookie, maybe even two; one in each hand, and watch him shake his head in disbelief that I, his precious daughter, would steal his Christmas cookies! Chomp, chomp, chomp! I loved it.
It was a running joke in our family that my mom made them 'just' for him, but the funny thing was, I would eat just as many as him! It was good times.
So there you go, this is the pecan snowball cookie recipe that has been around my family as long as I can remember. They're truly the best.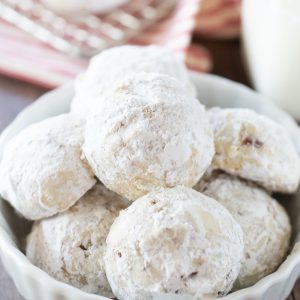 Easy Pecan Snowball Cookie Recipe
A simple and traditional recipe for rich, buttery, and nutty pecan snowball cookies.
ingredients
1/2

cup

butter, unsalted

1/2

cup

powdered sugar + more for rolling

1

cup

flour

1

tsp

vanilla

1/4

tsp

sea salt

2/3

cup

pecans, finely chopped
INSTRUCTIONS
Preheat oven to 350 degrees and line three baking sheets with parchment paper.

In a medium bowl, cream butter, salt, and powdered sugar together with an electric mixer on medium speed for 1-2 minutes, until smooth and creamy.

1/2 cup butter, unsalted,

1/2 cup powdered sugar + more for rolling,

1/4 tsp sea salt

Pour in vanilla and continue mixing for another minute.

Add flour slowly while continuing to mix. A dense, crumbly dough will form.

Fold in finely chopped pecans.

2/3 cup pecans, finely chopped

Using a 1.5 TBS cookie scoop, scoop dough and place on a lined baking sheet 2 inches apart or roll into balls using your hands before placing them on the cookie sheet.

Bake one pan at a time, in the middle of the oven for 10 minutes, rotating the pan halfway through baking.

Let cookies cool on the baking sheet for a minute or two, prior to transferring to a wire rack to cool completely.

When cookie are completely cool, generously roll them in powdered sugar.

Store cookies in an airtight container for up to 1 week or freeze for up to three months.
Notes
Make sure to read the cookie baking tips to get answers to common questions about baking cookies.
Nutrition
Serving:
1
cookie
Calories:
82
kcal
Carbohydrates:
7
g
Protein:
1
g
Fat:
6
g
Saturated Fat:
3
g
Polyunsaturated Fat:
1
g
Monounsaturated Fat:
2
g
Trans Fat:
0.2
g
Cholesterol:
10
mg
Sodium:
55
mg
Potassium:
18
mg
Fiber:
0.4
g
Sugar:
3
g
Vitamin A:
120
IU
Vitamin C:
0.03
mg
Calcium:
4
mg
Iron:
0.3
mg
Popular Christmas cookies for you