This post contains affiliate links, thanks for your support!
Whenever the subject of Christmas cookies comes up, these peanut butter kiss cookies come to mind! This is the best recipe I know of; it's been tested and altered over years and years!
When it comes to peanut butter cookies, I am pretty much…an expert. They're one of my favorite varities of cookies and because of that, I make them all the time. In fact, all of my favorite cookies in the whole wide world are made of peanut butter. So, it should come as no surpirse to you that I have finally perfected the recipe for these peanut butter kiss cookies (or peanut butter blossoms, as my mom calls them).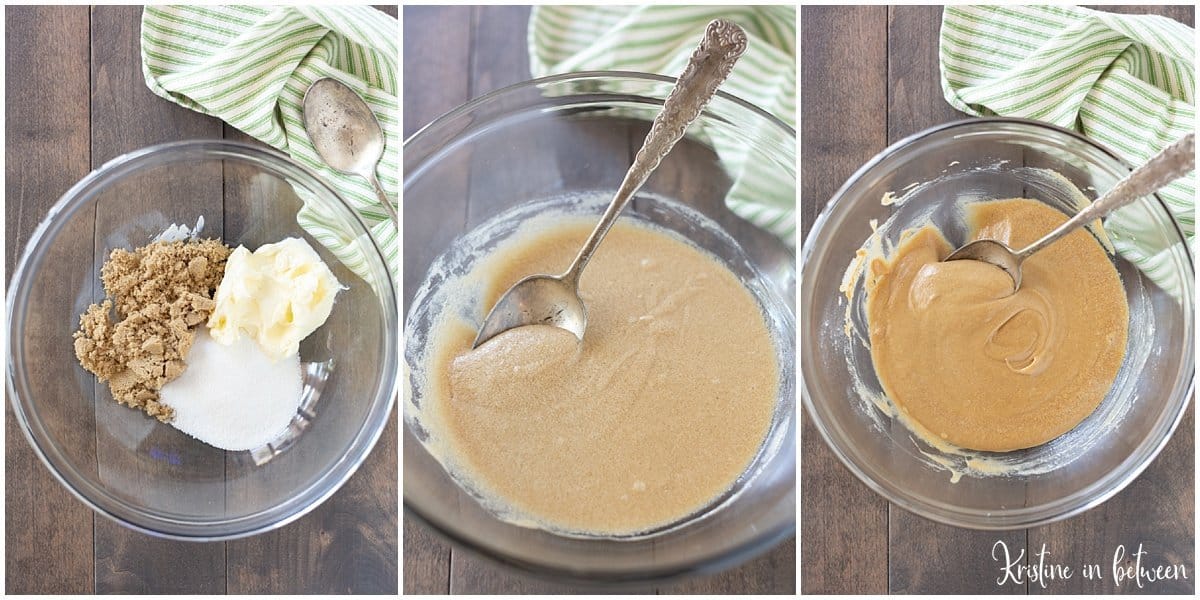 As with most of my recipes, you start by creaming the butter and the sugars together in a medium size bowl. Once that's smooth, you add the eggs, milk, and vanilla extract and stir that in. Then you fold in the peanut butter and mix it up really well.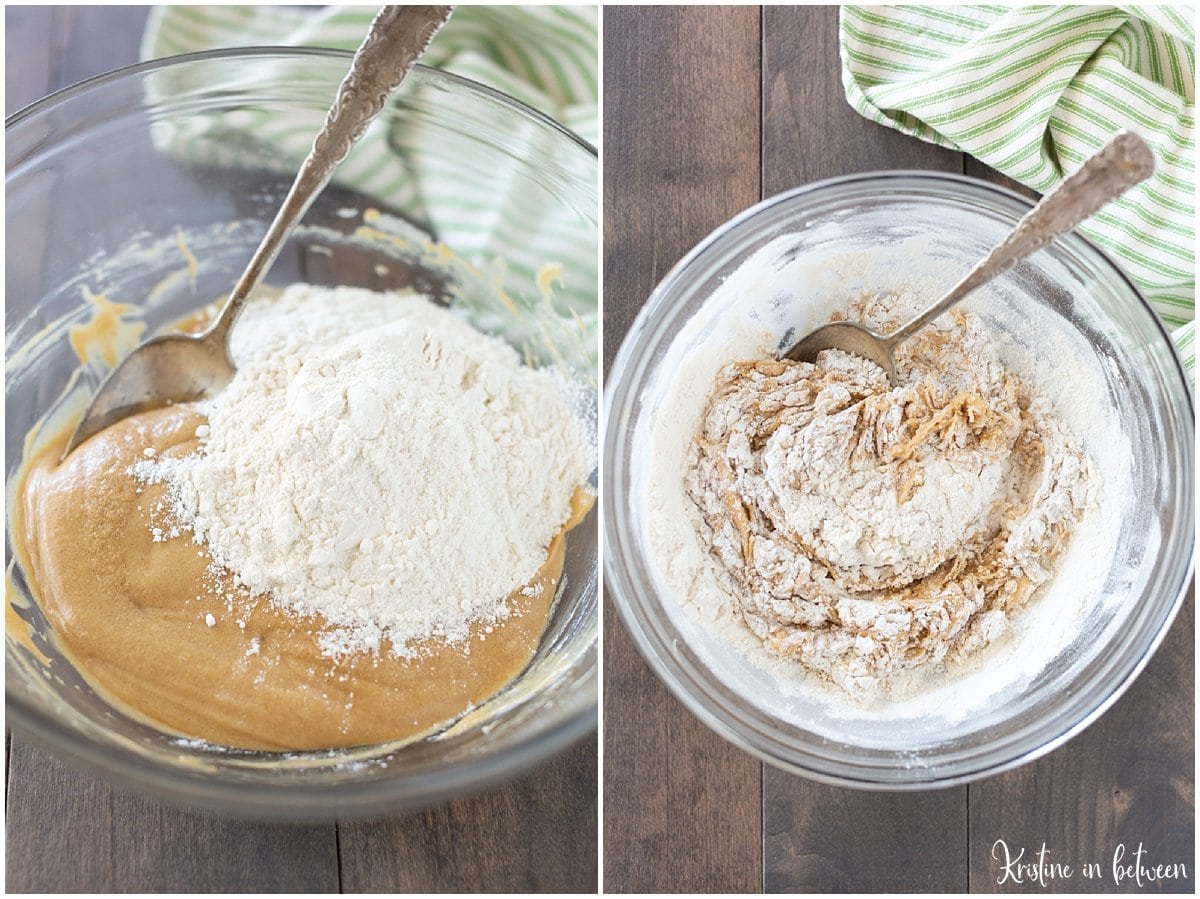 Once you have a smooth wet dough, you add the flour, half at a time and stir it until just combined.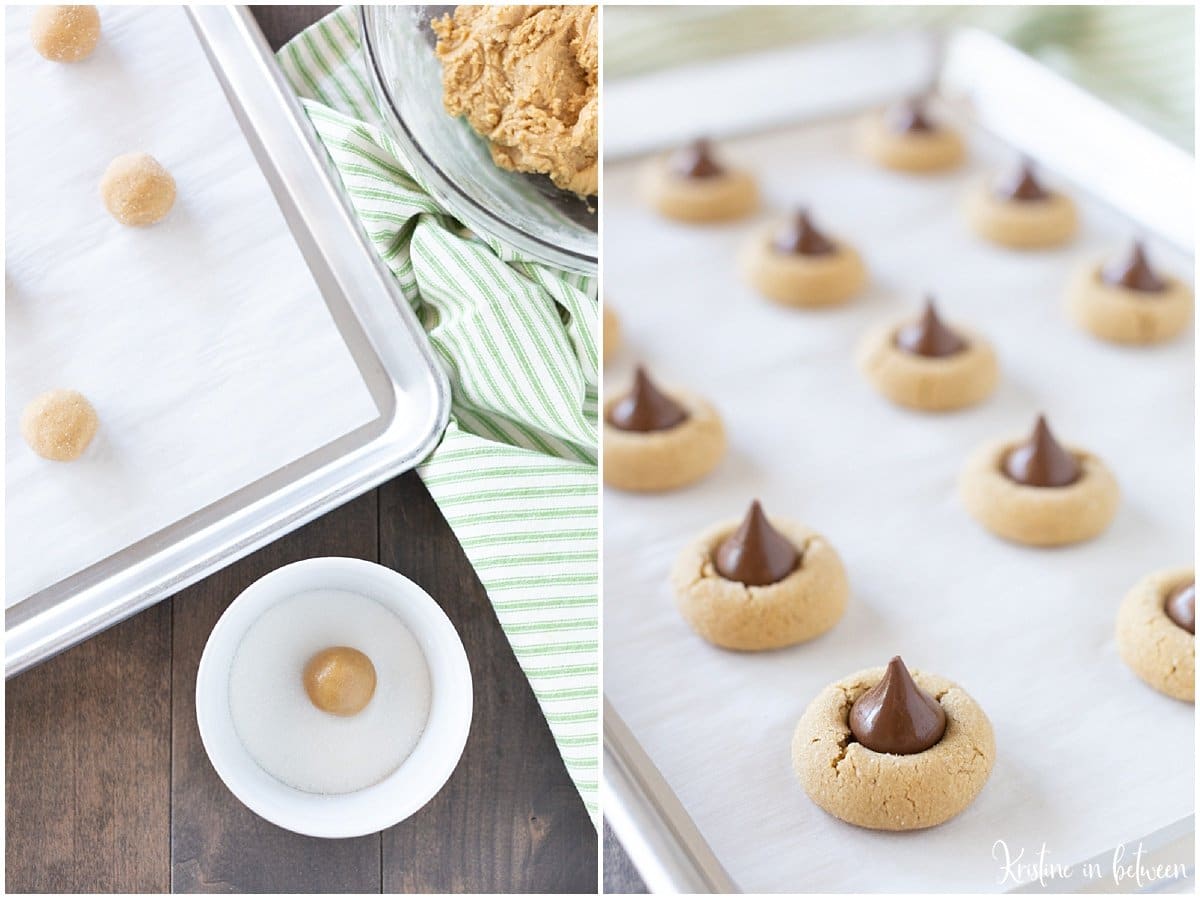 Then it's time to get your hands dirty! Scoop the dough with a cookie scoop, roll it into a ball, toss it in some granulated sugar, and place it on the baking sheet.
After a few minutes in the oven (or more like 10 actually), you pull them out, press an unwrapped kiss into the top of each cookie and let them cool. During the cooling process, the chocoalte starts to melt and becomes one with the cookie – it's glorious!
What makes this the best peanut butter kiss recipe?
This is an old family recipe that has been tested and tested again, so the cookies come out the same every single time.
You can make the whole recipe in one bowl without the use of a mixer (unless, of course, you want to bust out the stand mixer – then by all means).
You can easily double the recipe to make 100 cookies (which is super handy around the holidays)!
The cookies themselves are perfection – light, chewy, and peanut buttery with just the right amount chocolatey sweetness from the kiss.
Once baked (and cooled completely), you can freeze these cookies (for months if you need to) and when they thaw out, you'll never know they were frozen (done it!).
Cleanup is a breeze.
One other little bit of advice about this recipe and about cookie scoops. I like these cookies to be pretty small in size, so I use this scoop, which is exactly 1 tablespoon. A lot of cookie scoops look like they're 1 TBS, but are actually 1.5 tablespoons, so just keep this in mind when you're baking, since it can really effect the recipe quantity.
This Christmas (or this Christmas in July), when you're making your list of cookies to bake, you'll definitely want to add these peanut butter kiss cookies to the top of that list! This will become your go-to recipe, I promise!
Peanut Butter Kiss Cookies
Perfectly soft and chewy peanut butter kiss cookies. A timeless holiday cookie recipe!
Print
Ingredients
1/2

cup

unsalted butter, room temperature

1/2

cup

sugar

1/2

cup

brown sugar, packed

1

egg

1/8

cup

milk

2

tsp

vanilla extract

1

tsp

baking soda

1/2

tsp

sea salt

1/2

cup

peanut butter

1-3/4

cup

flour

Hershey's Kisses, unwrapped
Instructions
Preheat oven to 350 degrees and line baking sheets with parchment paper.

In a large bowl, cream butter, sugar, and brown sugar together until smooth.

Beat in egg, milk, and vanilla and mix well.

Stir in the baking soda and salt and stir until well combined.

Fold in peanut butter and stir well.

Add flour, half at a time, stirring until fully incorporated.

Using a small cookie scoop, scoop dough and roll into balls. Roll the dough balls in granulated sugar and place on a cookie sheet two inches apart.

Bake for 10 minutes, rotating halfway through.

Remove cookies from the oven and immediately press a Hershey's Kiss into the top of each cookie.

Allow cookies to cool on the cookie sheet for 5 minutes before transferring to a wire rack.

Store in an airtight container for up to 1 week or freeze.
Nutrition
Serving:
1
cookie
|
Calories:
67
kcal
|
Carbohydrates:
7.8
g
|
Protein:
1.4
g
|
Fat:
3.5
g
|
Saturated Fat:
1.7
g
|
Cholesterol:
8
mg
|
Sodium:
72
mg
|
Potassium:
27
mg
|
Fiber:
0.4
g
|
Sugar:
4.1
g
|
Iron:
0.5
mg