The holiday season means lots of visitors and holiday guests to get ready for! And that means, we need to get organized! I've put together a simple list to help you quickly and easily get your guest room ready for the holidays before your first guest arrives!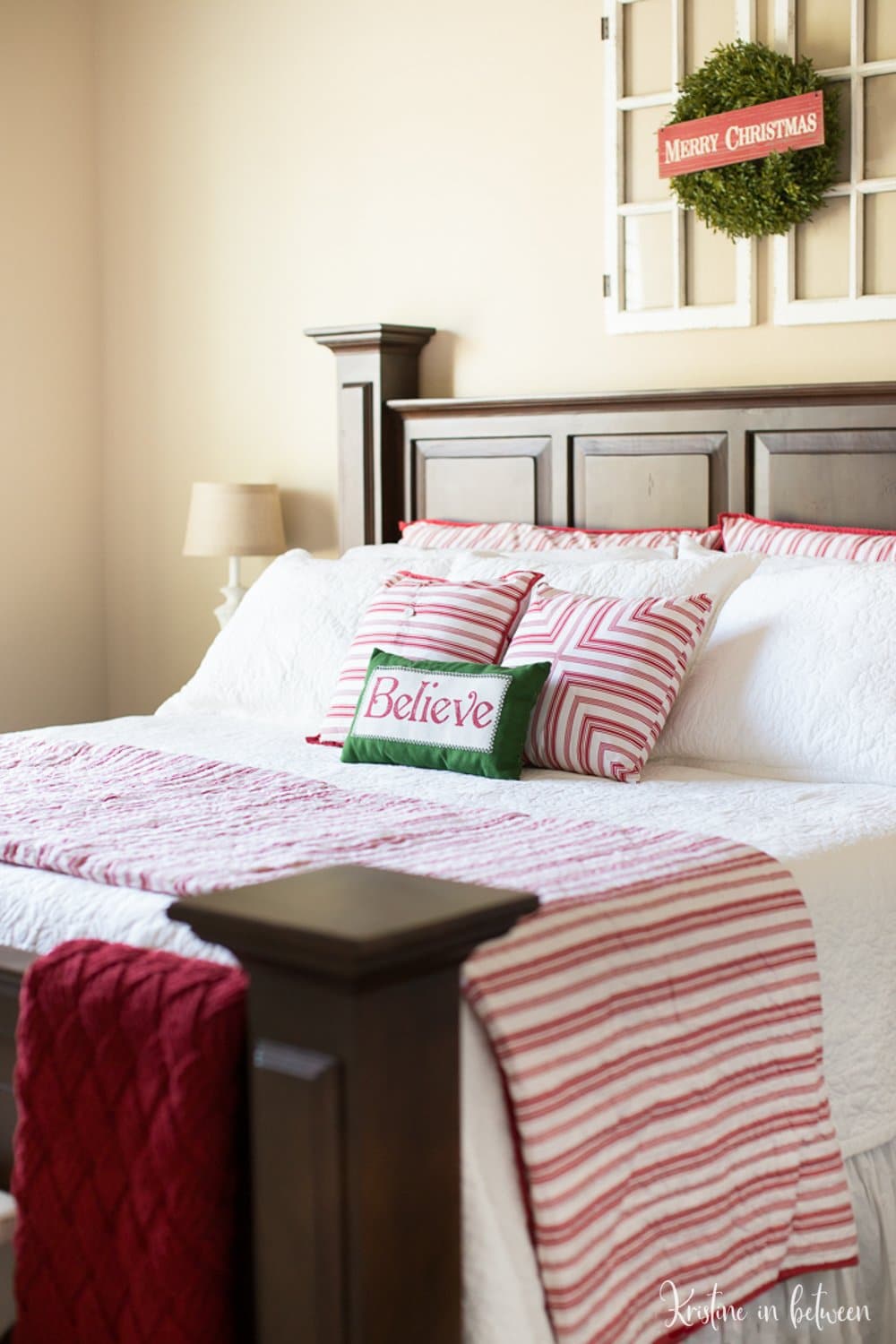 Here's how to get your guest room ready for the holidays:
SHEETS | Wash or change out the sheets and blankets. Sheets that sit on a bed for a long time become stale, so wash them to freshen them up or if you have an extra set of flannels, freshen them up and throw them on! It's Christmastime after all!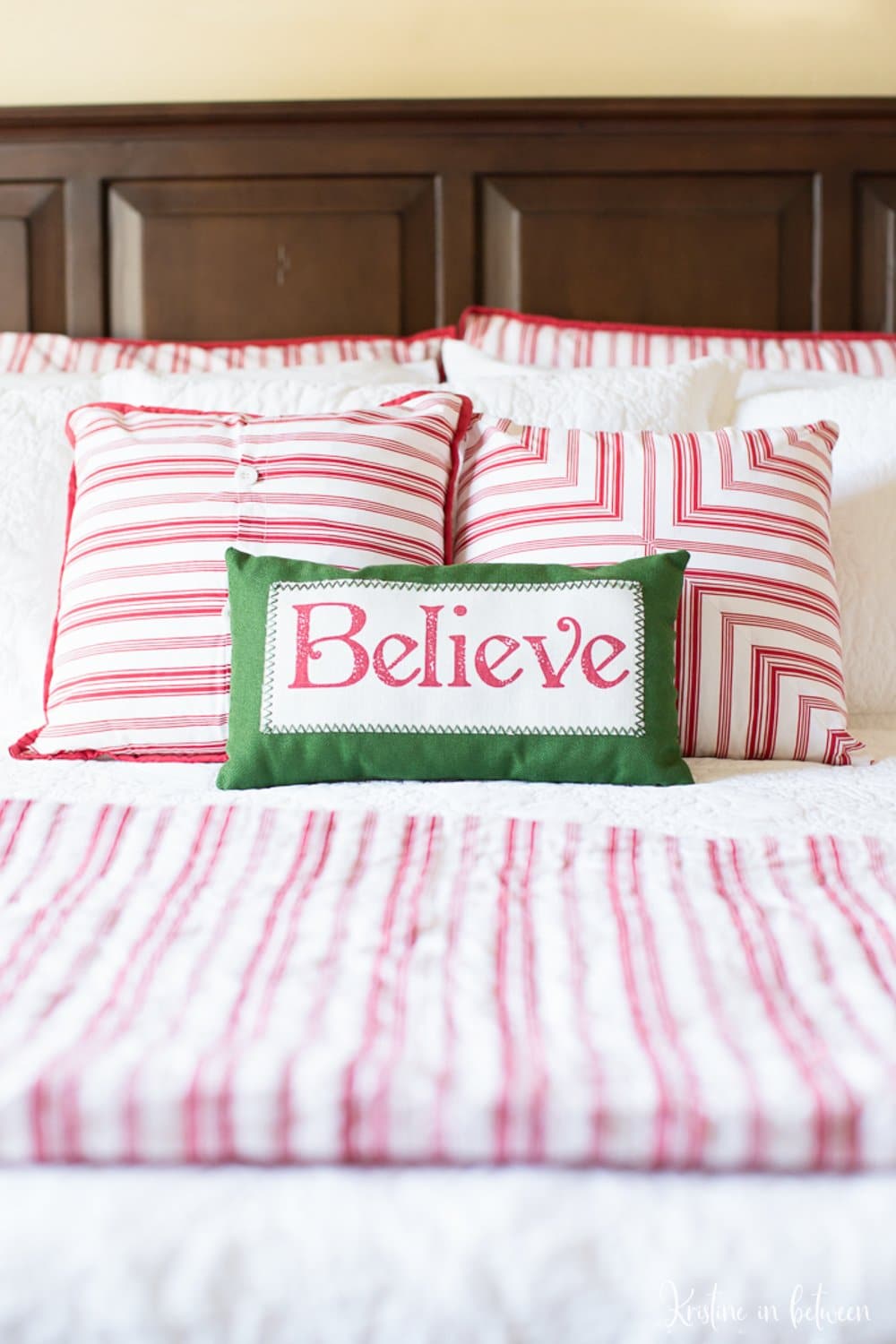 COMFORT | Add a few 'guest comfort' items to the room. A small blanket, a clean glass for water (or a water bottle), magazines, books, or if you're really feeling generous, a guest iPad for Netflix or internet browsing.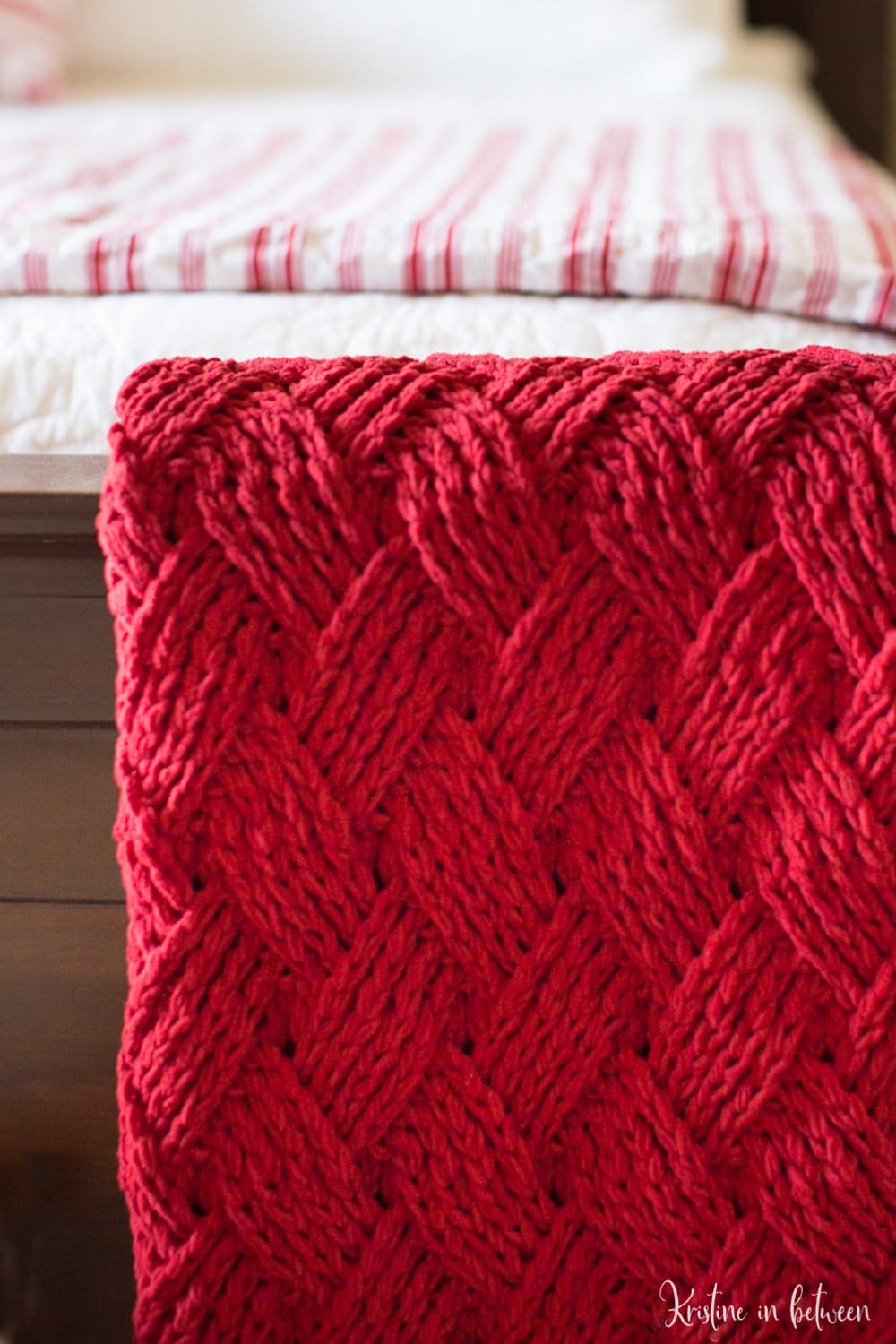 CONVENIENCE | Make your WiFi easily accessible for your guest by posting your WiFi password somewhere in the room. Using a coordinating frame will help it blend in with the decor of the room.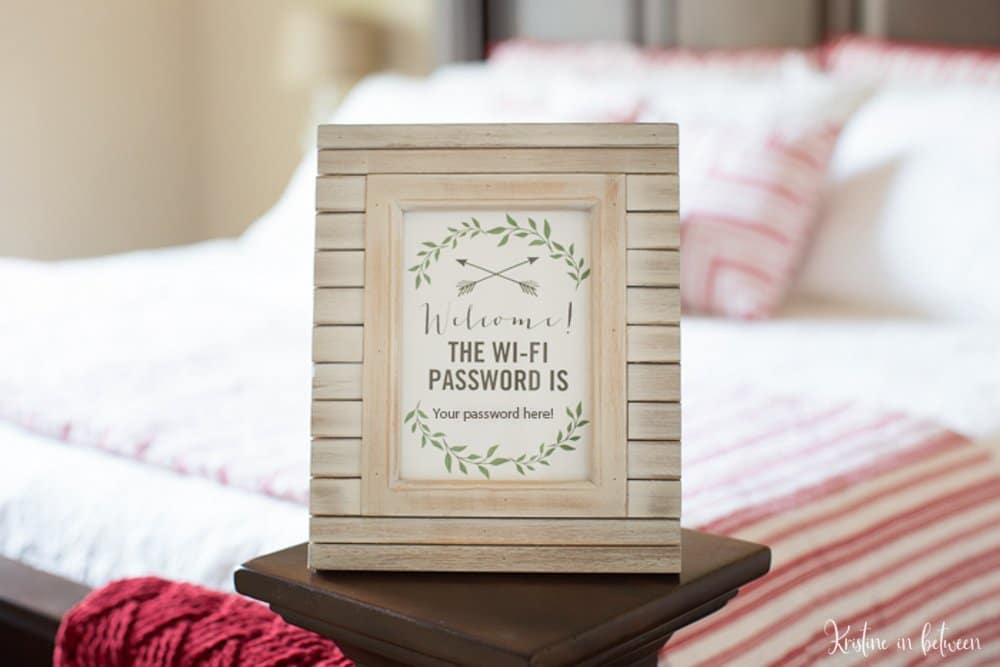 DECOR | Normally I would say to add a vase of fresh flowers, but since this a Christmas post, lets add some holiday decor instead! You don't have to break the bank, just use what you have or relocate a few small things; a holiday candle, a small wreath, a snow globe, or a little Christmas sign (like the one I hung on top of the wreath, which was only 5 bucks at Hobby Lobby), whatever you've got, just a bit will do.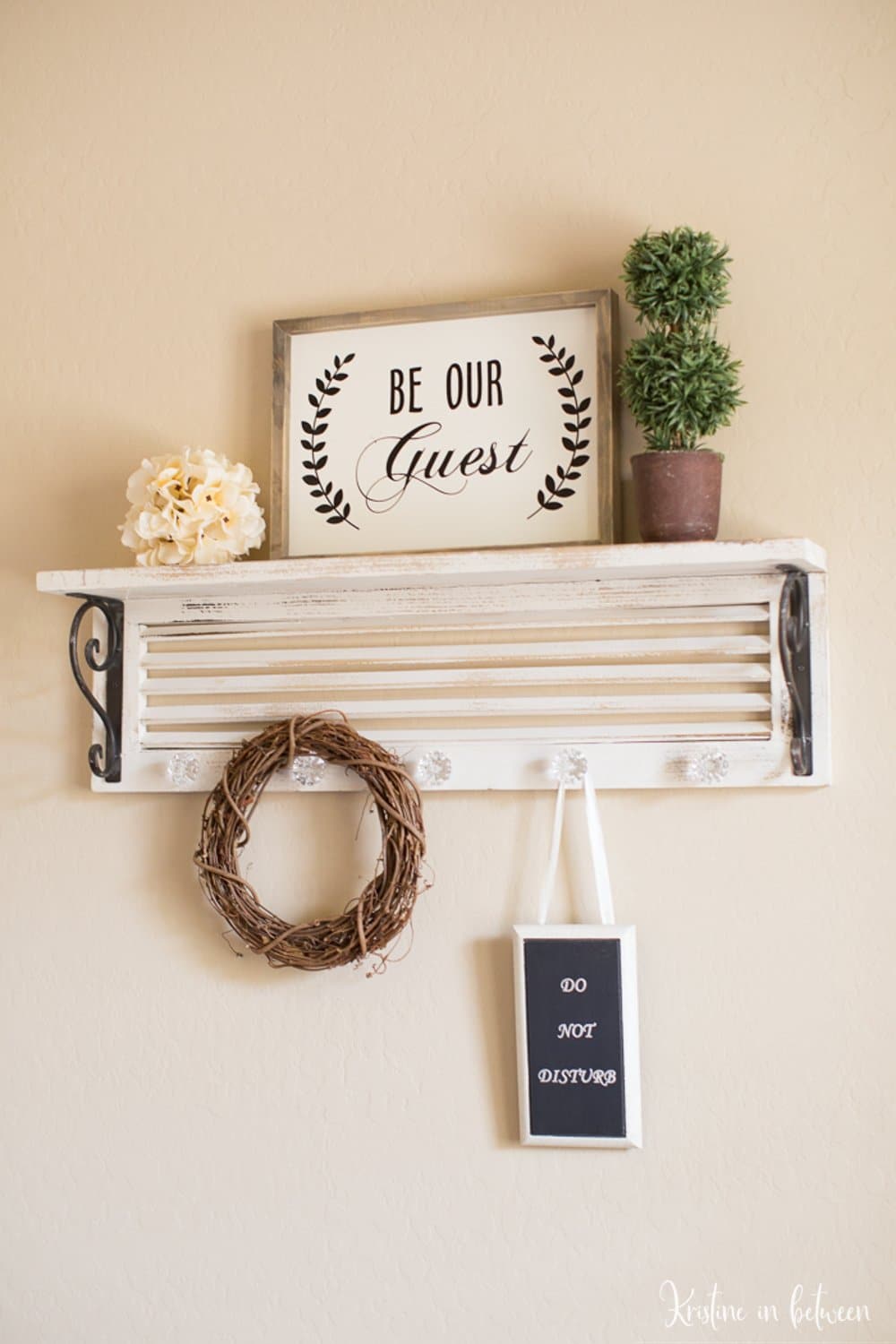 ESSENTIALS | Stock up on essentials. Make sure you have plenty of toilet paper and hand soap in the bathroom. I also store a little wire basket of shampoo, soap, Band-Aids, Advil, tooth brushes and toothpaste, lotion, Q-tips and cotton balls, a (new) shower poof, hand sanitizer, Kleenex, etc. in the guest room. I check the contents and refill as needed before each new guest. Next time you travel, grab those extra bottles of shampoo and stuff from the hotel, they make excellent guest room supplies!
TOWELS | Wash and fluff all the towels. I include the ones that hang in the bathroom as well as the extras. I keep a basket of extra towels and washcloths in several sizes in the guest room for easy access. I always buy white towels for the guest room because they're so easy to bleach and keep clean.
CLOSET SPACE | Clean out some space in the guest room closet (especially if it accumulates random stuff like mine does). Have some empty hangers available for clothing as well as a rack for suitcases. And don't forget the linen closet! Clean it out and freshen the extra pillows and blankets by running them through the dryer with a fabric sheet. Label bins and buckets so guests can easily find what they need.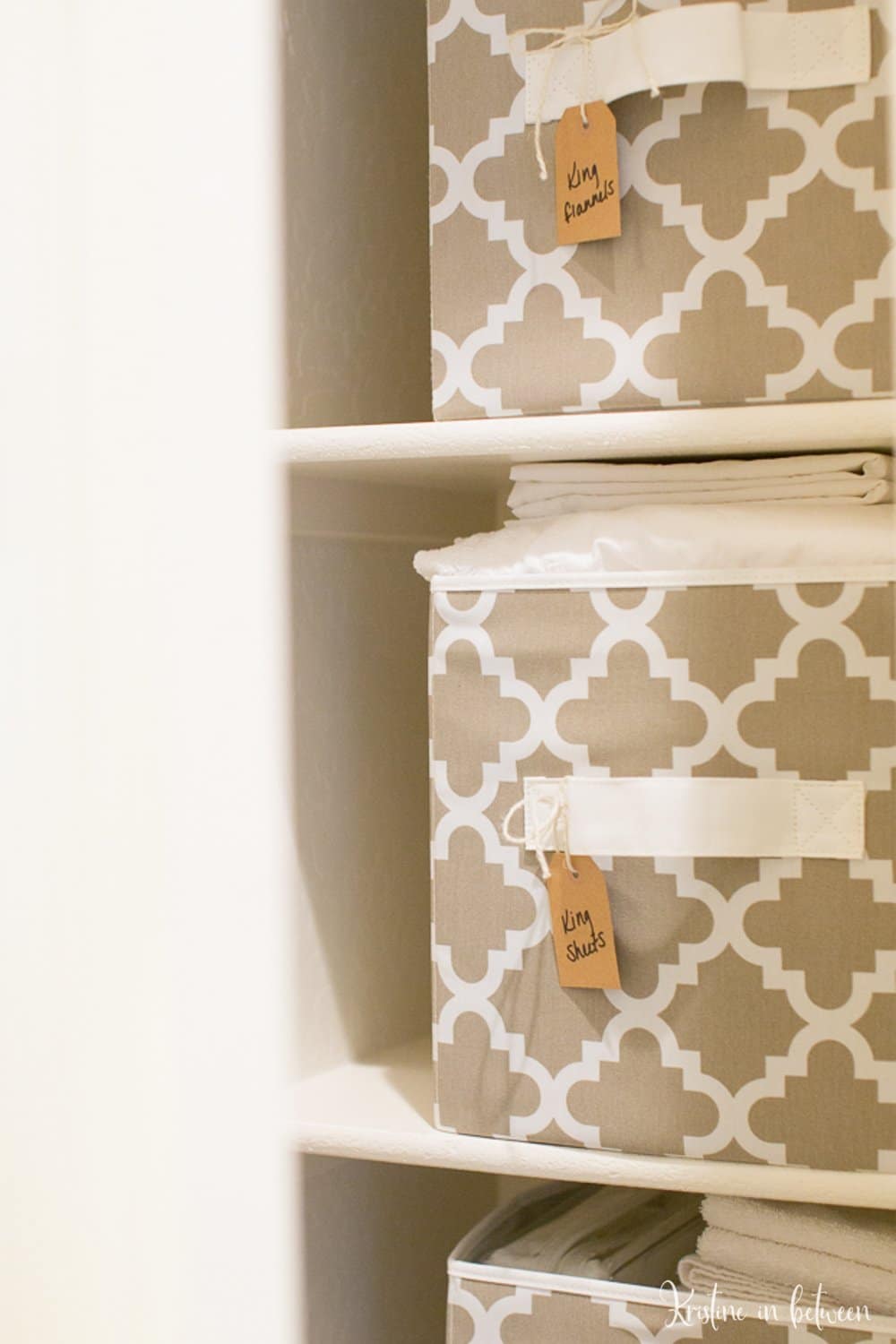 KIDS | If your guests have kids with them, keep an air mattress (with sheets, pillows, and blankets) and a small air pump in the guest room closet. I also have a basket of coloring books and crayons, puzzles of all sizes, books, playing cards, and board games on the floor, juuust in case.
That's it! Just a few easy steps to creating a comfortable and inviting guest space that any traveler, whether friend or family will appreciate and enjoy!
Looking for other holiday decor ideas? Check out these christmas tree decor posts, they're super popular!