If I'm given a choice to have something personalized, 99.9% of the time, I say yes! you know this by my the k I like my name or initials on everything from my luggage to my lunch bag. In fact, I even have a "K" hanging on the wall in my office!
So, today I'm sharing my favorite new project with you, monogram tote bags! I always have a tote or 4 in my car for store returns or groceries, but now all of mine are monogrammed! Let me show you how!
Here's what you need: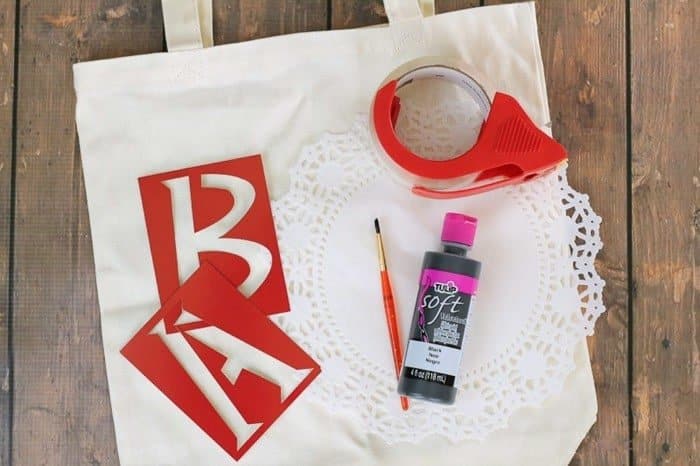 I just picked up this plain tote bag at Michael's for a few bucks, any size will do! You'll also need some fabric paint in your choice of color (I used black), a small paint brush, some tape, a 12 inch wilton doily, which can be purchased at Wal-Mart in the Wilton aisle, and some 4 inch alphabet stencils (these are from Michael's).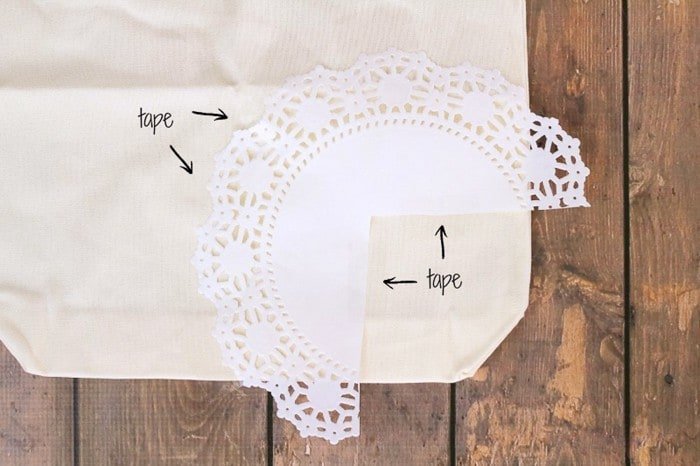 Step 1: Cut the doily as in the picture above. Tape the doily to the lower right corner of the tote bag to prevent it from slipping while painting. I put 2 pieces of tape in the center and several around the outside to keep it in place, being careful not to cover up any of the cutouts.

Step 2: Using a small paintbrush and a tiny bit of paint, dab paint on all the cutouts in the doily, being very careful not to paint the outside edge or use too much paint, because it will bleed under the doily.
Once you've made it all the way around, carefully remove the doily.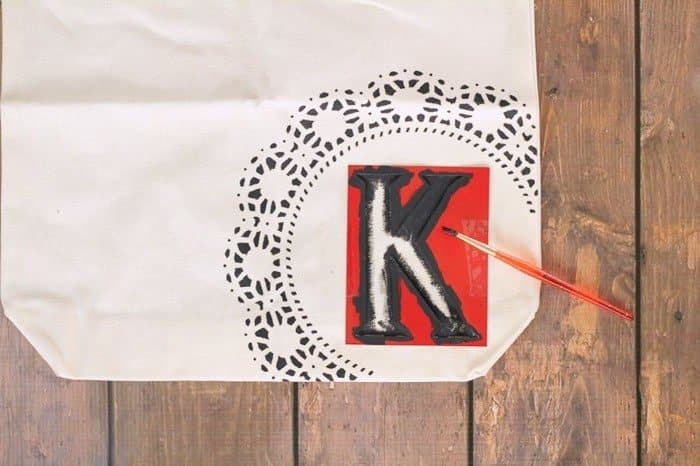 Step 3: Center and tape the letter stencil to the bag. In the same manner as above, paint inside the stencil, being careful around the edges to minimize bleeding.  When you're done remove the stencil.
And that's it!
Now you're ready to hit the farmers market in style! Or how about using a personalized tote as a trick-or-treat bag on Halloween night? There are so many possibilities!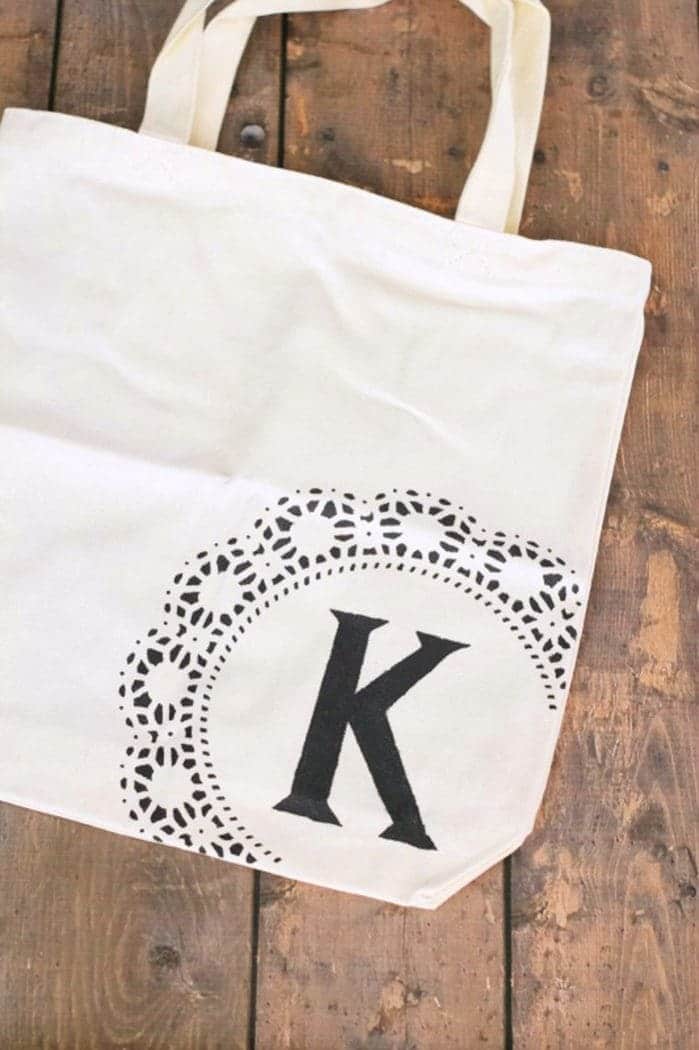 See more easy crafts projects!
Did you make this project? We want to see! Tag @kristineinbetween on Instagram and hashtag it #kinbetween