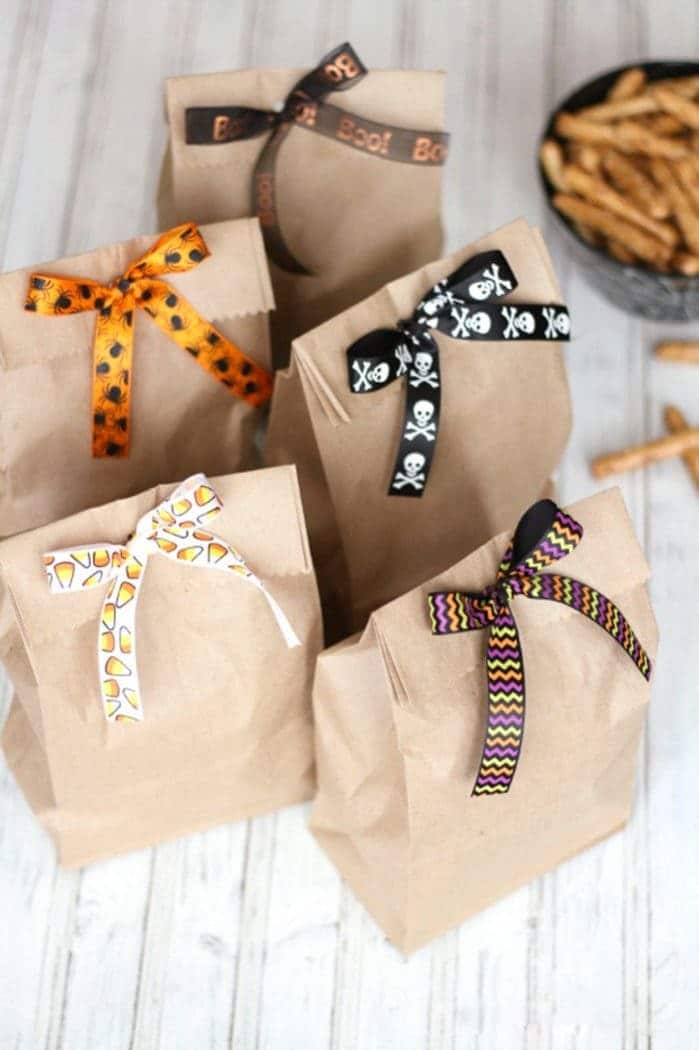 Hello party people! Today's project is perfect for your next party and all those party favors and party treats! Which happen to be my favorite!
This is probably one of the cutest (and easiest) crafts I've posted! I get tons of compliments on these little homemade treat bags! I've used them for birthday parties, Valentines day, and of course Halloween! You can make them for any occasion or color scheme really, and they're perfect for kids to do!
Since it's October, today, we are going to make the Halloween version! Yay!
Here's what you need:
A few regular brown lunch bags (however many bags you want to make), some fun coordinating ribbon (these are all from Michael's), a hole punch, and either pinking shears or some craft scissors.
Speaking of supplies…I recently became aware of a website called Raise.com, have you heard of them? They sell all sorts of gift cards online. And to all our favorite stores, including Michael's! This is such a great idea if you're an online shopper, like I am, you don't even have to leave the house to shop for gifts or supplies! (p.s. you can also turn unwanted gift cards into cash here too!)
Now let's get started!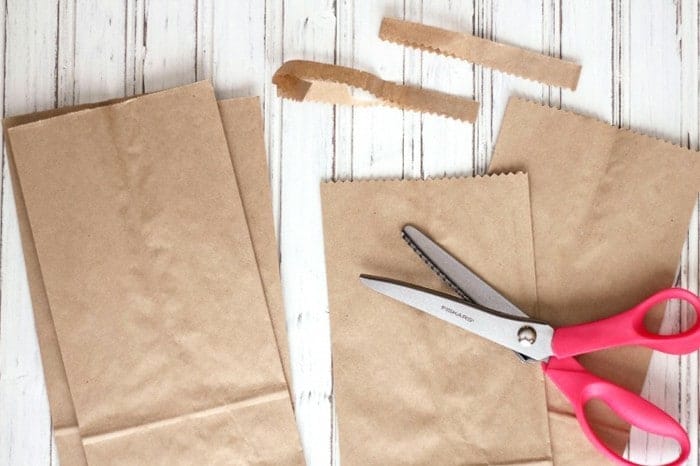 Step 1: Using the pinking shears or craft scissors, cut the top 1/2 inch off each bag, straight across.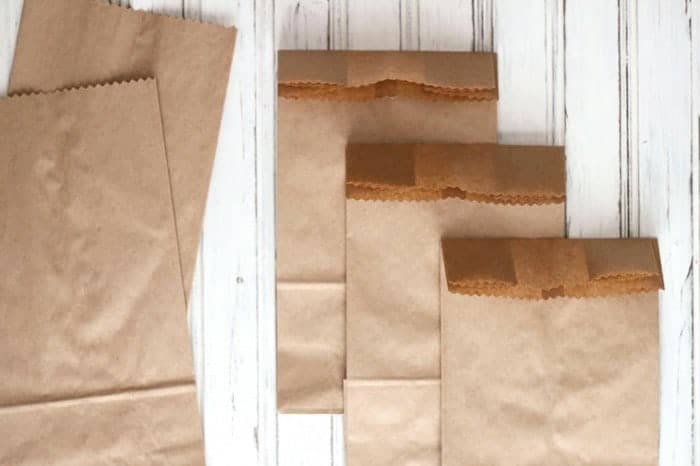 Step 2: Fold the top of each bag down 2 inches. Front to back or back to front, it doesn't matter!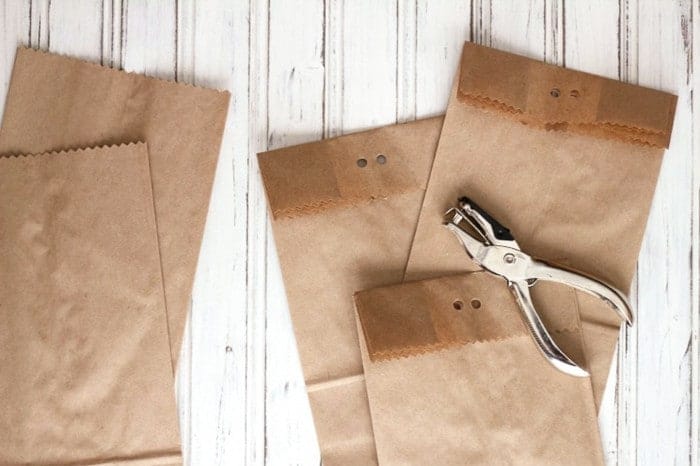 Step 3: Using the hole punch, punch 2 holes in the center of each bag. I did one bag and then used it as a template for the rest of the bags. Just try to get them close-ish to the center and not too close together (1/4 inch is good).
Step 4: Cut the ribbons into 18 inch pieces.
Step 5: Once all the bags are punched and the ribbons are cut, it's time to fill them with goodies, or snacks, or prizes! Then just fold the tops back over, feed the ribbon through the holes, and tie a pretty bow. Treat bags done!
And look how cute they are!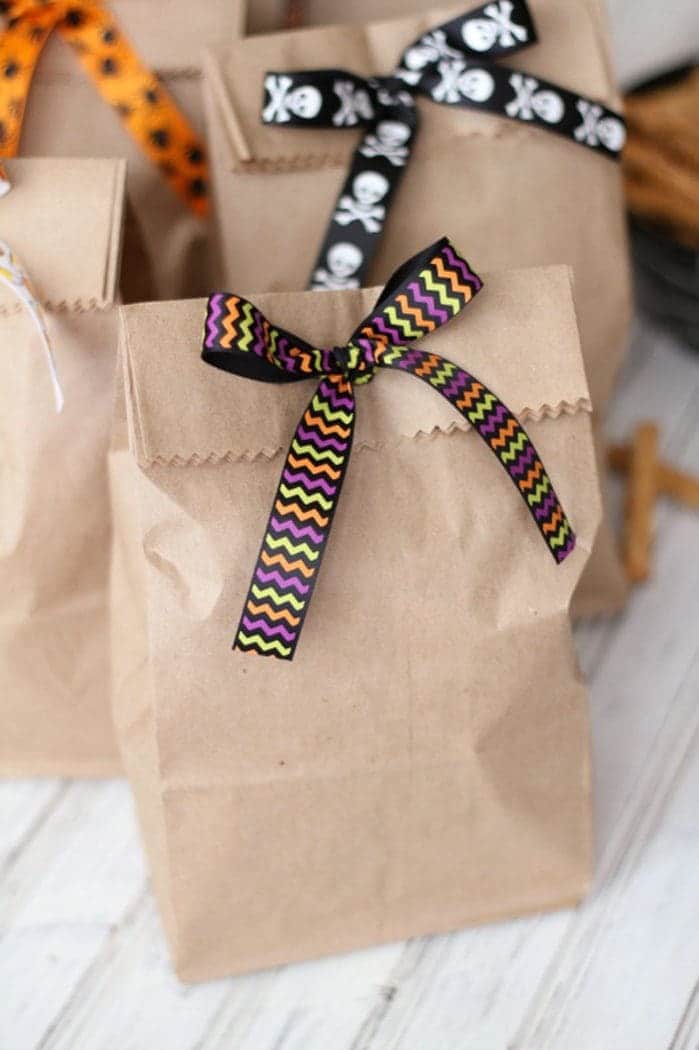 Looking for treat to put inside these adorable handmade bags? Don't miss my post about about the best snack mix I've ever made! See you then!
This post was inspired by
Raise.com
.  
Did you make this project? We want to see! Tag @kristineinbetween on Instagram and hashtag it #kinbetween