DIY Food Photo Board
This post contains links to affiliate websites and we receive a small commission for any purchases made using these links. As always, we appreciate your support!
This project was featured by The Sits Girls
I love photography. How I went 35-ish years without realizing how amazing photography is, is beyond me!
I love being able to compose a shot and capture an image that is both artistic and beautiful. It truly amazes me. If you've ever tried to take a picture, especially one of food, you know how important the background is. Well, that's the basis for today's post! We're going to make our own custom bead board background!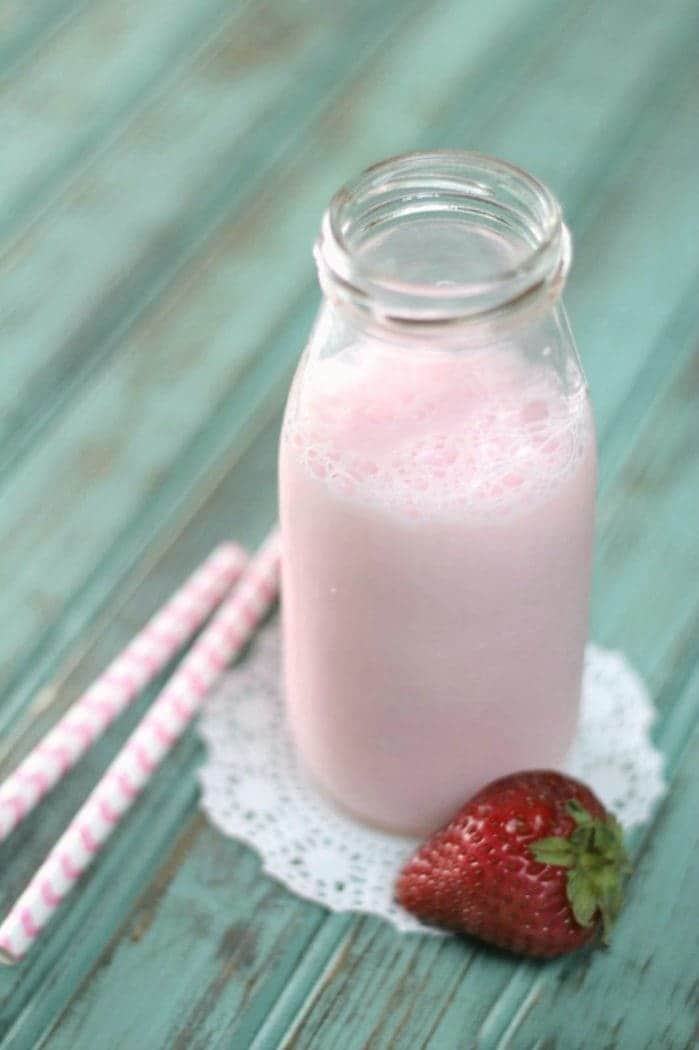 Okay, here's what you need:
I bought (well actually no, I didn't, jay bought) the bead board slats in a pack at Home Depot. You can do this process with any type of wood or boards you like; I just really liked the decoration of bead board. One pack is enough to make two photo boards, but I'll just demonstrate with the one today.
Step 1: Open the bead board pack and divide in half. Glue 6 slats together with Gorilla glue or Liquid Nails and let dry on a flat surface overnight. This will make one board. (repeat with the other 6 slats for the second board)
Step 2: Using a foam brush, stain one side of the bead board with your choice of stain. I used Dark Walnut, from Minwax. Let dry overnight.
This is what the board looks like stained and dry. It's pretty just like this! But, nope, we're not done yet…
It's time to paint! I purchased these sample size paints from Home Depot in flat finish, for a dull look.
The colors I chose are Haute Couture (red), Illusionist (purple), and Mossy Bench (teal). You can use any color or brand of paint you'd like, just make sure it's flat!
Step 3: Paint. Using a 2 inch paintbrush, barely dipped in paint, very lightly brush paint over the top of the stain (this is called dry brushing). You do not want very much paint on your brush for this process, and in fact, less more. Avoid heavy and uneven coats; the lighter the better! You can always go back and add more. For how to dry brush paint and age wood, please watch this video. Paint the whole board this way and then let dry for several hours.
This is what it looks like all painted.
The last step is to age the board and to do that, you'll need a few pieces of sandpaper.
Step 4: Using 150 grit sandpaper, rub in the same direction as the grain of the wood to remove paint from darkest areas, working to the lighter areas. You don't want to remove too much at a time, so start lightly at one end and then gradually work your way across the board. Repeat as desired.
This is the fun part, get creative and make it your own!
And when it's all done, this is how it looks! Love. It! You'll want to do the back, and the other board, and probably a few more because they're so easy to make and they look amazing in photos! You can make one in every color!
I didn't seal or finish my boards, since I often repaint them, but if you're worried about wear and tear, I'd recommend sealing them with Minwax Finishing Wax. It's easy to apply with a clean white cloth and adds that extra protection (just remember if you seal them, repainting them will require sanding off the finish first).
Have a question or need advice about this project? Post a comment below and let's chat!
Did you make this project? We want to see! Tag @kristineinbetween on Instagram and hashtag it #kinbetween